Si vous n'êtes pas un habitué de ce blog, cliquez ici pour quelques explications et définitions...
Nom de la salle:
Crime à New York
Emplacement:
Maître du jeu, Gatineau (https://www.maitredujeu.ca/)
# de joueurs:
3-5 (autrefois 2-4 - jouée avec 2)
Durée:
60 min
Langue:
Bilingue (jouée en français)
Indices:
1 (Donné en personne, après avoir fait signe à la caméra de surveillance)
Description officielle:
La sonnerie de mon téléphone sonne. 5:08AM, encore endormi, je cherche maladroitement l'appareil sur la table de nuit. Je porte le téléphone à mon oreille, je reconnais la voix de John, le directeur du FBI. Aussitôt, j'allume ma lampe et je m'assois dans mon lit, un frisson me parcourt le corps. C'est la première fois que John me contacte personnellement. En quelques mots, il m'explique que mon équipe et moi sommes attendus au département de crises de New York dans les plus brefs délais.
Dans la salle de débreffage, devant mon équipe, l'unité spéciale des tueurs en série, John commence à nous expliquer la situation.
Ce matin, à 3:12AM, un cadavre de sexe féminin a été découvert gisant devant une boulangerie dans une rue peu achalandée de New York. Lorsque le NYPD a été dépêché sur les lieux, l'enquêteur en chef a aperçu un lys en origami, la signature du célèbre Twins Killer. Bien que le présumé tueur soit derrière les barreaux depuis 12 ans, s'il s'agit bel et bien de l'oeuvre de ce psychopathe, la soeur jumelle de la victime risque d'être retrouvée sans vie d'ici les 3 prochaines heures.
Sans plus attendre, mon équipe et moi prenons notre équipement et nous nous dirigeons vers les lieux du crime, en espérant réunir assez d'indices pour retrouver la soeur de la victime avant qu'il ne soit trop tard.
Jouée durant:
Été 2016
Réussie?
NON
Verdict:
MdJ fût une très bonne surprise à plusieurs points de vue: une expérience de qualité, complètement bilingue, et plus longue que la plupart des salles d'Ottawa.
La prémisse est aussi plutôt originale: plutôt de vouloir sortir, vous essayez de localiser le repère secret d'un tueur en série. La "salle" est en fait la ruelle où la dernière victime vient d'être retrouvée.
Une tablette équipée d'une appli spéciale vous sert de contact avec l'extérieur, vous donnant certaines tâches au fil du temps, et vous permettant "d'envoyer des renforts" une fois le mystère résolu.
Mon seul bémol: une directive nous ayant été donnée en début de partie nous a quelque peu menés en erreur. Sans vouloir vendre la mèche, disons que je n'aurais pas employé les mêmes mots.
Leçons à retenir: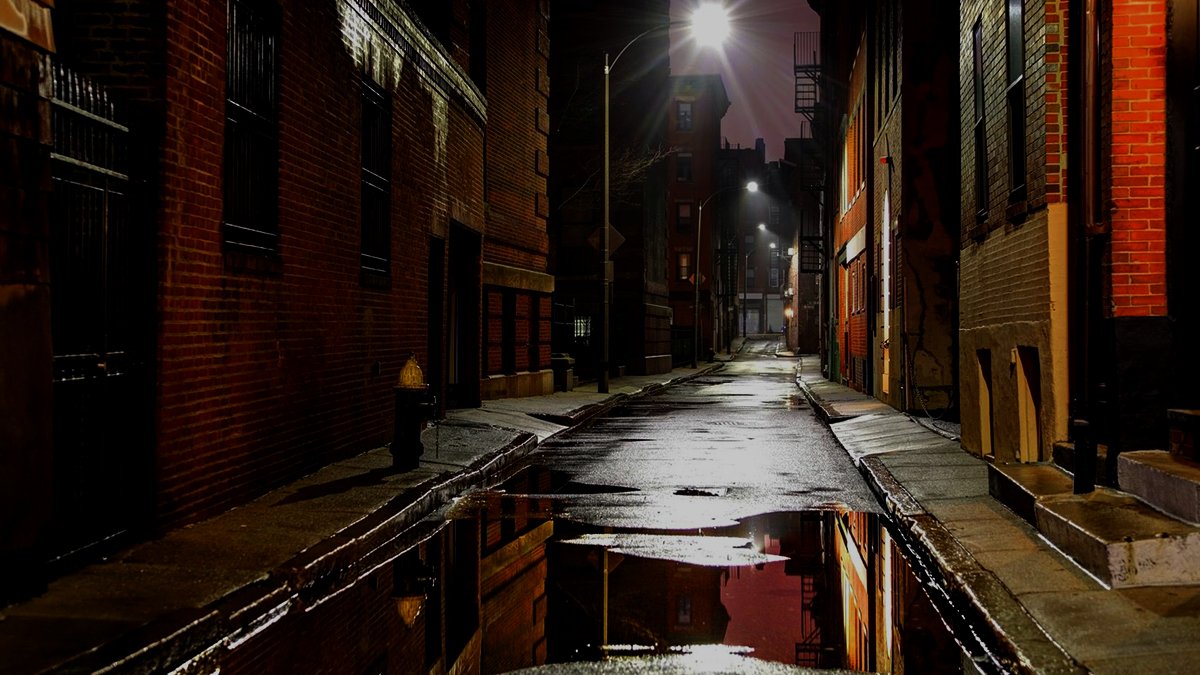 Photo thématique tirée du site web
Flavor picture from their website
If you're not familiar with my reviews, click here for some notes and definitions...
Room name:
New York Crime
Location:
# of Players:
3-5 (Used to be 2-4 - Played with 2)
Duration:
60 min
Language:
Bilingual (Played in French)
Hints:
1 (Delivered in person, when called by waving at the camera)
Official Description:
My phone rings. 5:08 AM, still asleep. I clumsily fumble for the device on the nightstand. I slide the lock on the screen of my phone and cradle it between my ear and shoulder. I recognize John's voice, the director of the FBI. Immediately, I turn on the lamp flooding my room with an ominously dim glow. As I sit up in my bed a shiver runs through my body. This is the first time that John has contacted me personally. In a few rigid words, he explained that my team and I are expected at the New York Crisis Department as soon as possible.
In the debriefing room, in front of my team, the serial killers special unit, John explained the situation.
This morning at 3:12AM, a female body was found lying outside a bakery in a little busy street in New York. When the NYPD was dispatched to the scene, the chief investigator saw a lily origami, the signature of the famous Twins Killer. Although the alleged killer is behind bars for 12 years, if it is indeed the work of this psychopath, the twin sister of the victim may be found dead in the next 3 hours.
Without further delay, my team and I, take our equipment and we head to the crime scene, hoping to gather enough clues to find the sister of the victim before it's too late.
Played in:
Summer 2016
Made it?
NO
Verdict:
This one was a pleasant surprise, on many accounts: good production value, fully bilingual, and longer than a typical Ottawa room.
The premise is also quite original: rather than trying to leave, you're trying to pinpoint the secret hideout of a serial killer. The "room" is actually the street where is latest victim was found.
A tablet running a custom app acts as a relay, giving you some tasks as time advances, and allowing you to "call for backup" once you have it figured out.
My sole concern: a directive given to us at the beginning of the game ended up being slightly misleading. Without spoiling, let's just say I wouldn't have phrased it quite like the attendant did.
Lessons Learned: