(From the web - missing credit, sorry)
Si vous n'êtes pas un habitué de ce blog, cliquez ici pour quelques explications et définitions...
Nom de la salle:
The Heist
Emplacement:
# de joueurs:
5-15 (jouée avec 15)
Durée:
55 min (une fois chaque équipe en place)
Salles Multiples:
Non (quoique la "seule" salle est évidemment énorme)
Langue:
Bilingue (jouée en français)
Indices:
3 (1 par sous-équipe) (Donné en personne, après avoir mis la main sur un animateur)
Description officielle:
(Voir version anglaise)
Jouée durant:
Automne 2016
Réussie?
NON
Verdict:
Une formule plutôt unique - un mélange entre une "escape room" et les
"rallyes"
qui furent si populaire autrefois.
Sachez d'abord que le jeu se joue à travers une aile entière du musée. (Dans ce cas-ci, la Galerie de la Terre au 3ième étage.)
Le groupe est séparé en 3 sous-équipes. Chaque équipe reçoit un outil spécial (nous avions des loupes) et une carte montrant son itinéraire spécifique.
En suivant la carte et en résolvant les questions et énigmes trouvées en chemin, chaque équipe peut parvenir à récupérer l'une des 3 clés qui donnent accès à la "géode spatiale", ainsi des instructions pour l'ultime défi (qui regroupe toutes les équipes).
Mon équipe a obtenu sa clé avec une quinzaine de minutes restantes, ce qui nous a permis de donner notre indice à une autre équipe, et de nous séparer pour aller aider les autres.
Malheureusement, la 3ième équipe a récupéré sa clé avec moins d'une minute restante, et nous n'avons pas pu faire l'épreuve finale.
Leçons à retenir: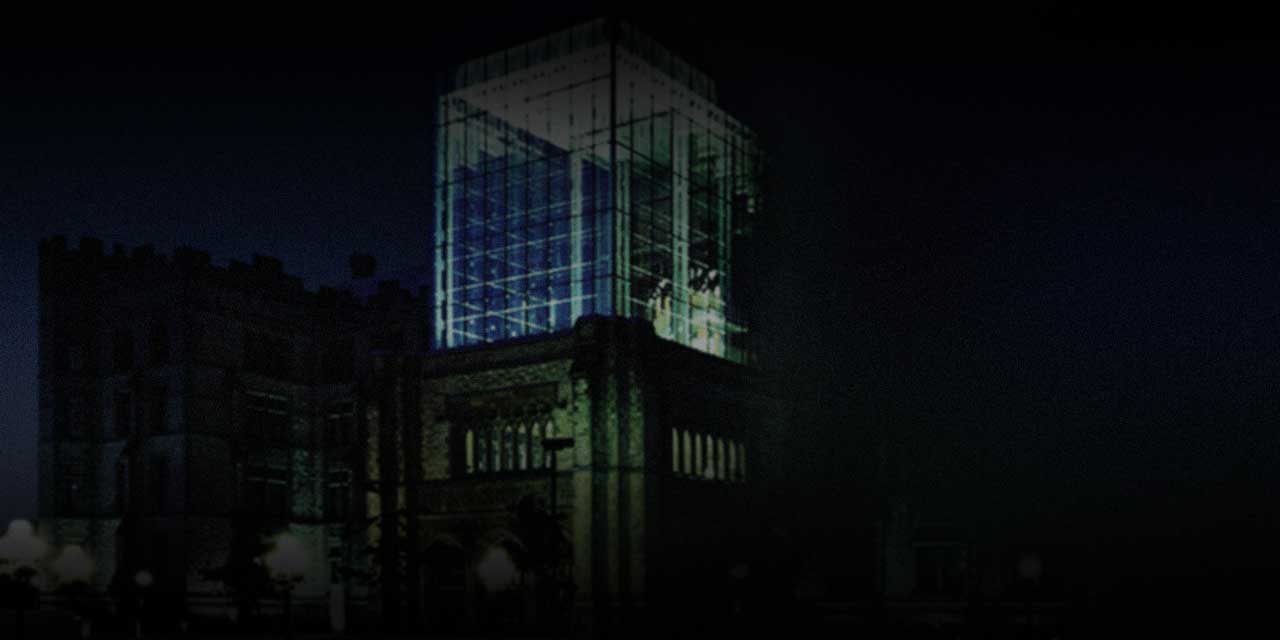 Photo du musée, tirée du site web
Museum picture from their website
If you're not familiar with my reviews, click here for some notes and definitions...
Room name:
The Heist
Location:
# of Players:
5-15 (Played with 15)
Duration:
55 min (once all teams have been settled)
Multi-Room:
No (Although it actually *is* very spacious, obviously!)
Roomy:
No (Although it actually *is* very spacious, obviously!)
Language:
Bilingual (Played in French)
Hints:
3 (1 per sub-team) (Delivered in person after getting your hands on a supervisor)
Official Description:
Tonight your team of world-renowned cat burglars is determined to get away with the Museum of Nature's precious space jewels. Your swift arrival, however, has tripped the silent alarm, and you now have only 60 minutes before the RCMP arrive!
In an effort to beat the heat, you split up your gang, tasking each faction to seek out one of the three keys, that when combined, will release the precious gem!
Do you have what it takes to get these out of this world gems out this museum?
Played in:
Fall 2016
Made it?
NO
Verdict:
A very unique formula - a mix of classical escape rooms and another classical game the French call
"rallying"
.
First, the game is played through an entire wing of the Museum. In this case, the Earth Gallery on the 3rd floor.
The group is split into 3 teams. Each team receives a special tool (ours were magnifying glasses) and a map of the area showing their customized itinerary.
By following the map and solving the riddles and trivia bits found along the way, each team can eventually get one of the 3 keys unlocking the space gem, and instructions for the final (cooperative) challenge.
My own team got its key with roughly 15 min left and no clue, which allowed us to give that clue to another team, and then split and go help the others.
Unfortunately, the 3rd team got its key with less than a minute left, which didn't leave us any time for the final part.
Lessons Learned: