Si vous n'êtes pas un habitué de ce blog, cliquez ici pour quelques explications et définitions...
Nom de la salle:
The Asylum
Emplacement:
# de joueurs:
2-6 (jouée avec 7, ce qui est autorisé sur demande)
Durée:
45 min
Contraintes:
Oui
- les joueurs doivent explorer un espace sombre avec une lampe de poche, et il faut grimper à une échelle
Langue:
Bilingue (jouée en français)
Indices:
1 (Donné en personne, lorsque appelé avec un walkie-talkie dissimulé dans la pièce)
Description officielle:
(Voir version anglaise)
Jouée durant:
Printemps 2017
Réussie?
NON
Verdict:
J'avais décidé de profiter d'une visite de ma mère pour lui faire vivre son premier jeu d'évasion. Il nous fallait une salle bilingue, ouverte le mardi, et qui accepte des joueurs de tous âges. Je me suis donc rabattu sur Escape Manor. (D'habitude, je n'y vais jamais par moi-même, parce que c'est toujours là que les gens ont tendance à vouloir aller 😇, mais une fois n'est pas coutume. Qui plus est, en choisissant EM, je savais exactement à quoi m'attendre, autant pour la qualité générale de l'expérience que pour son format.)
Pour la salle, mon choix s'est porté sur l'asyle psychiatrique parce qu'elle me semblait la "moins épeurante" des salles permettant de jouer à 7. Comme de fait, la pièce n'est pas trop lugubre, quoique la bande sonore, elle, l'est beaucoup plus.
Même si l'aventure s'est soldée par un échec, l'expérience, elle, fut un franc succès. Ma mère a adoré sa visite, et la responsable nous a dit avoir été impressionnée par ma famille, autant pour la bravoure des plus jeunes face au thème que par notre performance finale (nous n'étions qu'à deux énigmes de réussir).
Leçons à retenir: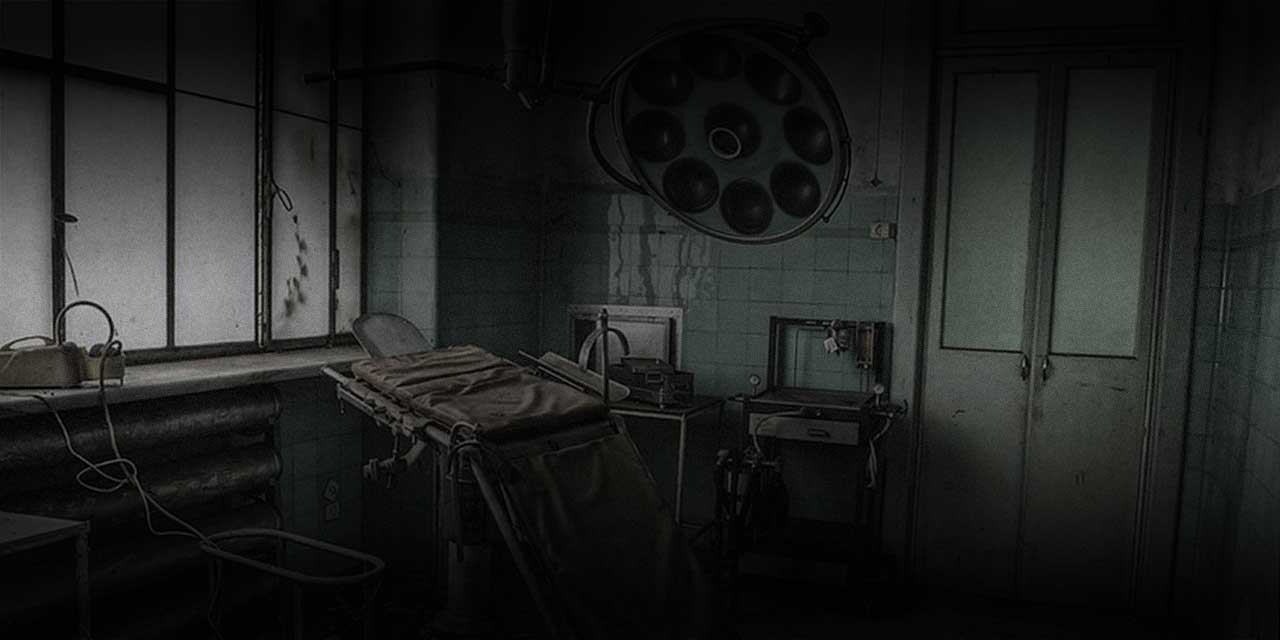 Photo thématique tirée du site web
Flavor picture from their website
If you're not familiar with my reviews, click here for some notes and definitions...
Room name:
The Asylum
Location:
# of Players:
2-6 (Played with 7, which they allow on request)
Duration:
45 min
Constrained:
Yes
- Players must explore a dark space with a flashlight, and one must climb up a ladder
Language:
Bilingual (Played in French)
Hints:
1 (Delivered in person, when called with a walkie-talkie hidden in the room)
Official Description:
You're trapped in Ward 13, a condemned area of an abandoned asylum. Escape before the mad scientist, who haunts the asylum basement to this very day, returns and you end up the next eyeball in his formaldehyde jar.
Played in:
Spring 2017
Made it?
NO
Verdict:
I had decided to take advantage of my mom coming over to let her experience her very first escape room. We went on the lookout for a bilingual room, open on Tuesdays, and allowing players of all ages, and thus settled for Escape Manor. (It's the one place I tend to avoid, merely because that's where everybody else will invite you to 😇, but I have no qualms with them. In fact, by picking EM, I knew exactly what to expect, for both the feel and the format.)
As for the room, I picked the Asylum because it seemed the "least scary" of the rooms allowing for 7 players. Indeed, the room isn't that creepy, although I must say the soundtrack is.
Even though we failed to escape, the overall experience was a big success. My mom had a great time, and the attendant told me she had been impressed by my family, given the bravery of the younglings and the fact we almost made it (we were two puzzles away from victory).
Lessons Learned: