Wait, why is everything so blurry?
All my drinks were non-alcoholic!
NOTE: I received a special discount on this game.
If you're not familiar with my reviews, click here for some notes and definitions...
Room name:
Alibi!
Location:
# of Players:
6-8 (Played with 6)
Duration:
180 min (app.)
Multi-Room:
Not applicable (played outside)
Language:
Bilingual (Played in English)
Hints:
Unlimited (Delivered by any in-game character, or by phoning the office)
Tally:
7 Locks, 8 Deductions, 14 Tasks
Official Description:
Part escape game, part interactive theatre; Alibi is Ottawa's most unique summer adventure. Your crew has three hours to prove your innocence. Follow a trail of evidence through downtown Ottawa and find the people who can confirm your Alibi.
Alibi is Escape Manor's first outdoor theatrical experience, featuring an incredible cast of mysterious allies and enemies.
Played in:
Fall 2018
Made it?
YES - With about 1 minute left - two hints received
Verdict:
At last! After having to reschedule this event
twice
, I was finally able to partake in this limited-time escape event set up by none other than "local powerhouse" Escape Manor. Aside from knowing that the event cost was twice that of your average escape room, I also knew that it was about 3-hours long, included live actors, a plate of snacks, and two rounds of beverages (alcoholic or not).
Of course, I don't want to spoil your experience either, so I'll stick to the very basics. The game starts in a section of the EM lounge especially dedicated to this game. Your team gathers there, you'll have your first drink, then you'll be sent on your way, to figure out exactly what your mission is. Overall, you'll interact with 6 different actors, as you travel from one location to the next. Most of those locations are outside, but every now & then you'll get inside buildings.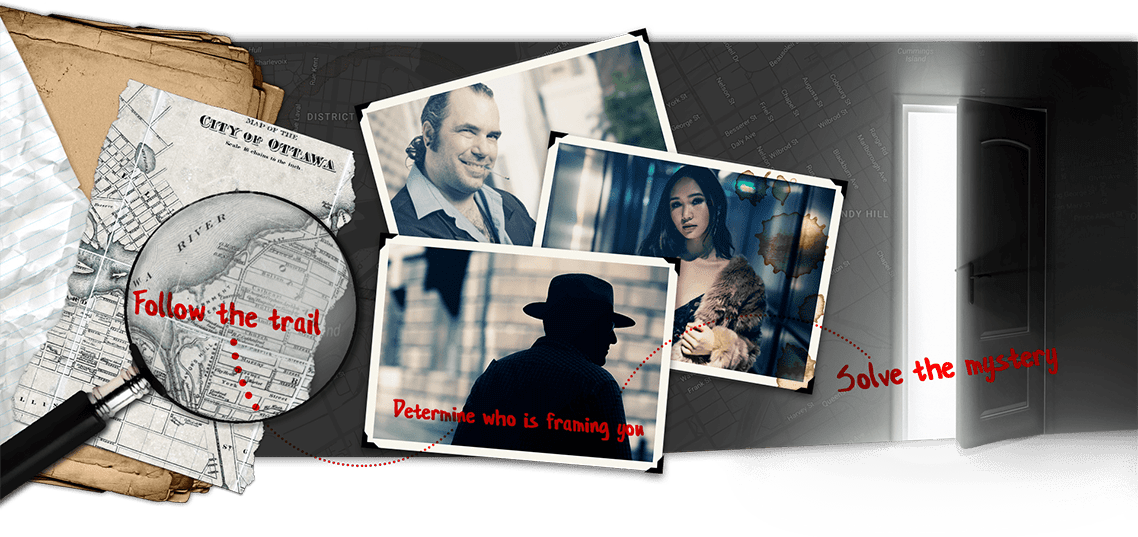 Having played a
lot
of outdoor adventures this summer, the most common pattern I've noticed is that they're a lot easier, possibly to account for the presence of children. And yet, even though Alibi! is strictly made for adults (well, 16+ in the daytime, 19+ in the nighttime), gameplay here is just as easy, with players getting "railroaded" from one part to the next. Perhaps the designers took for granted that after a couple drinks, adult players would start behaving like children... And there might be some truth in that. 😇 My teammates spent a lot of time just laughing and goofing around with the game characters - which actually counted for a big chunk of our enjoyment.
In spite of all that fun we had, I was planning to add the not-uncommon "notquite" tag to this post, since the gameplay didn't feel "escapy" enough to me. I was pleasantly surprised, however, to find that the game ends with a proper mini-escape-room, with a time limit and all. That finishing touch was just was we needed.
Lessons Learned: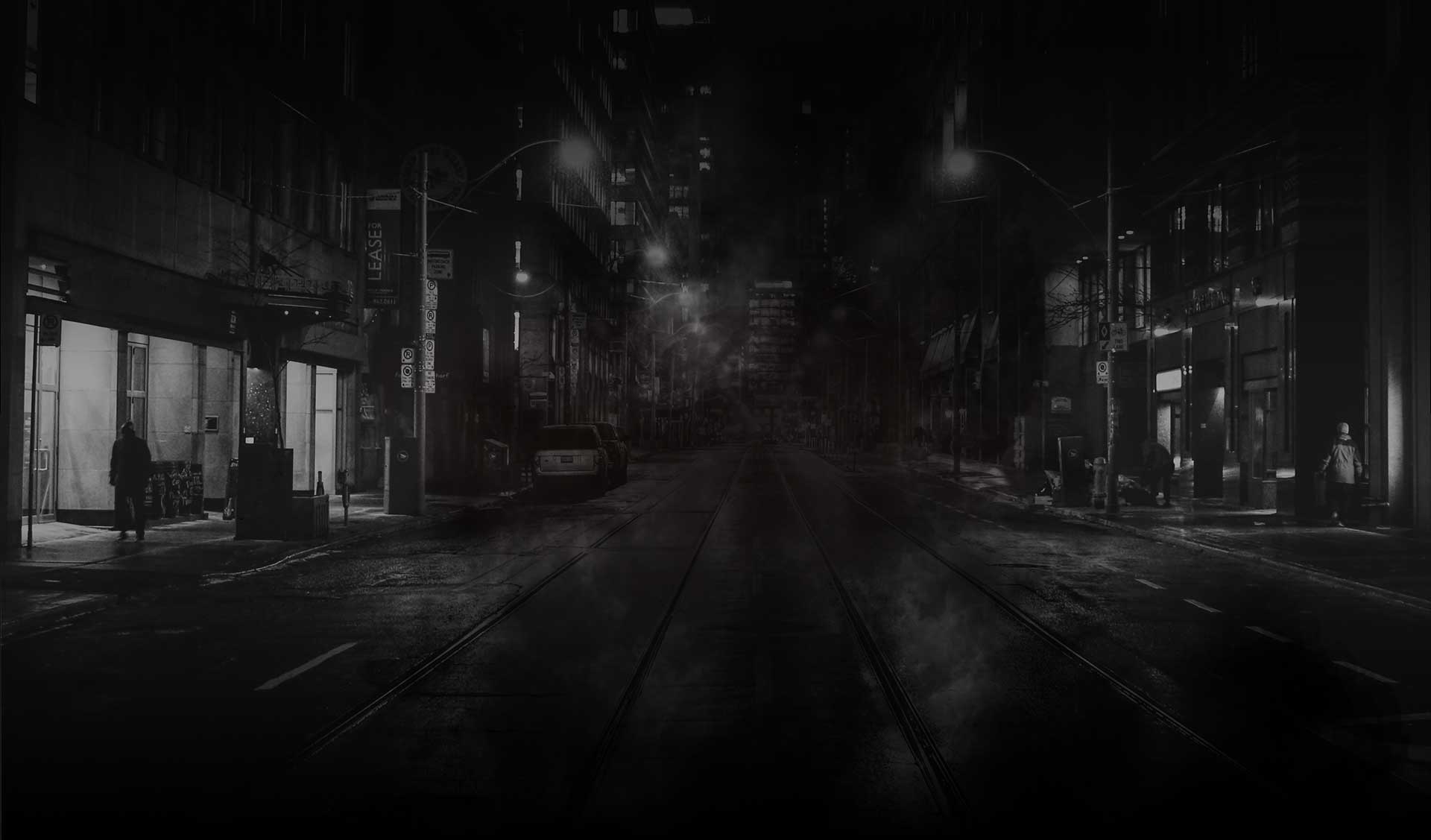 Image thématique tirée du site web
Flavor picture from their website
NOTE: J'ai reçu un rabais spécial pour cette salle.
Si vous n'êtes pas un habitué de ce blog, cliquez ici pour quelques explications et définitions...
Nom de la salle:
Alibi!
Emplacement:
# de joueurs:
6-8 (jouée avec 6)
Durée:
180 min (env.)
Salles Multiples:
Ne s'applique pas (jeu extérieur)
Langue:
Bilingue (jouée en anglais)
Indices:
Illimités (Donnés par n'importe quel personnage du jeu, ou en donnant un coup de fil)
Décomptes:
7 verrous, 8 déductions, 14 tâches
Description officielle:
(Voir version anglaise)
Jouée durant:
Automne 2018
Réussie?
OUI - Environ 1 minute restante - 2 indices reçus
Verdict:
Enfin! Après avoir dû reporter cette activité à deux reprises, j'étais fin prêt à essayer ce jeu d'évasion à durée limitée, préparé par cette "puissance locale" qu'est Escape Manor. Mis à part le fait qu'il coûtait le double d'une salle moyenne, je savais qu'il durait environ 3 heures, incluait des comédiens, un plateau d'hors-d'oeuvre, et deux tournées de breuvages (alcoolisés ou non).
Bien entendu, je ne veux pas nuire à votre propre expérience, alors je vais m'en tenir aux bases. Le jeu débute dans une section du salon d'attente d'EM spécifiquement dédiée à ce jeu. Votre équipe s'y installe, vous prenez un premier verre, puis on vous envoie découvrir en quoi exactement consiste votre mission. En tout, vous allez croiser 6 comédiens différents durant vos déplacements d'un lieu à l'autre. La plupart de ces endroits sont à l'extérieur, mais il vous faudra aussi entrer dans quelques bâtiments à l'occasion.
Après fait beaucoup d'aventures extérieures durant l'été, la caractéristique la plus commune semble être leur relative facilité, ce que j'ai présumé être pour accomoder la présence de jeunes enfants. Pourtant, alors que cette aventure est faite pour des adultes (16 ans et plus durant le jour, 19 ans et plus le soir), elle demeure elle aussi plutôt simple, et les joueurs peuvent presque laisser l'intrigue progresser par elle-même. Je me demande si les concepteurs se sont dit qu'après quelques verres, des joueurs adultes se comporteraient comme des enfants... ce qui n'est peut-être pas faux. 😇 Mes coéquipiers ont passé pas mal de temps à rigoler et à cabotiner avec les personnages du jeu - ce qui a compté pour une grosse part du plaisir que nous avons eu.
Même si nous nous amusions bien, j'avais l'intention d'ajouter l'occasionnelle étiquette "notquite" à cet article, étant donné que l'expérience de jeu ne me semblait pas évoquer les jeux d'évasion. J'ai toutefois eu l'agréable surprise d'apprendre que cette aventure ce terminait par une mini-escape-room en bonne et due forme, avec limite de temps et tout le reste. Cette petite touche finale m'a suffit.
Leçons à retenir:
Alibi
from
Escape Manor
on
Vimeo
.