NOTE: I received a special discount on this game.
If you're not familiar with my reviews, click here for some notes and definitions...
Room name:
The Darkness
Location:
# of Players:
2-6 (Played with 6)
Duration:
45 min
Language:
Bilingual (Played in English)
Hints:
1 (Delivered in person, when called via a walkie-talkie hidden in the room)
Tally:
9 Locks, 11 Deductions, 7 Tasks
Official Description:
You should have known. A deal. A deal too good to be true. His face gloomy, eyes piercing, a slight curl to his lips. You should have known.
Played in:
Summer 2018
Made it?
YES - With a little under 20 minutes left - no hint used
Verdict:
If you've seen my previous post, you know that I was supposed to play "Alibi!" that Friday night, but ended up playing something else. That's what the "something else" was - a slightly older room that I hadn't played yet.
With a name like "The Darkness", you could easily think that this room is played in complete darkness, a common trope that countless rooms have leveraged time and again. Surprise, it's not - the name simply relates to the theme.
Likewise, you could expect a very scary, possibly gory room, but that's not it either. Yes, there's a bit of an "occult" edge, but the whole thing remains very tongue-in-cheek, as is typically the case with this company.
Difficulty-wise, I heard it's supposed to be slightly harder than others, but my team went through it with ease. This was boding well for when we'd return, in a week.
Lessons Learned: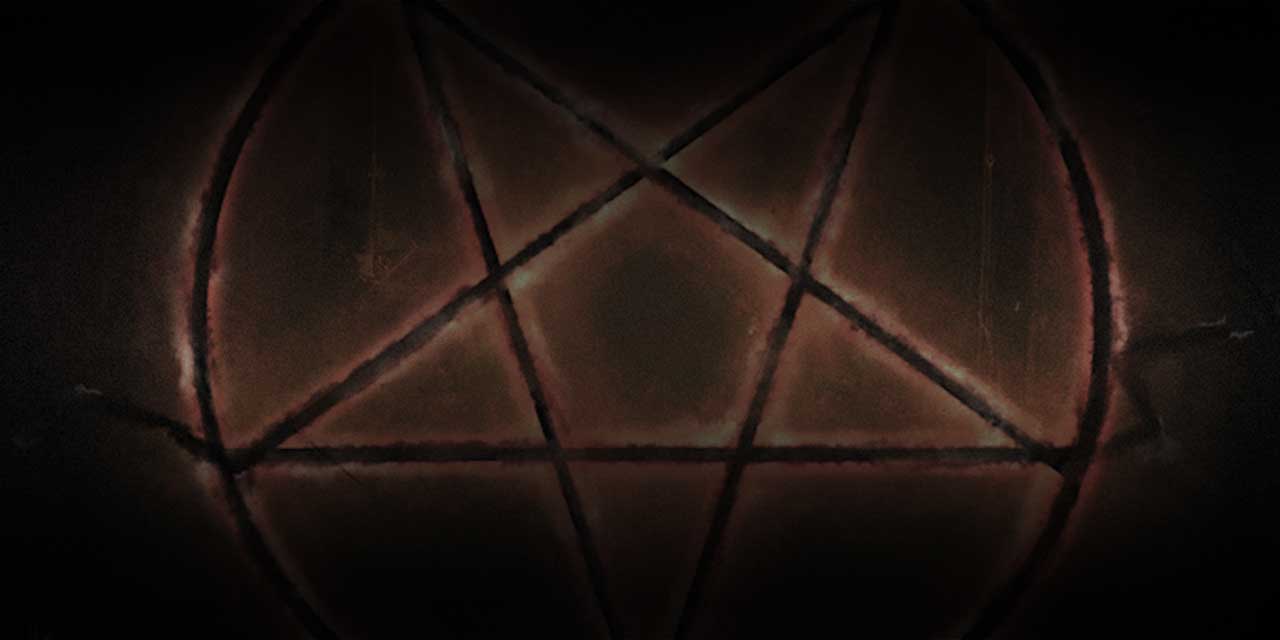 Image thématique tirée du site web
Flavor picture from their website
NOTE: J'ai reçu un rabais spécial pour cette salle.
Si vous n'êtes pas un habitué de ce blog, cliquez ici pour quelques explications et définitions...
Nom de la salle:
The Darkness
Emplacement:
# de joueurs:
2-6 (jouée avec 6)
Durée:
45 min
Langue:
Bilingue (jouée en anglais)
Indices:
1 (Donné en personne, lorsque appelé via un walkie-talkie caché dans la pièce)
Décomptes:
9 verrous, 11 déductions, 7 tâches
Description officielle:
(Voir version anglaise)
Jouée durant:
Été 2018
Réussie?
OUI - Un peu moins de 20 minutes restantes - aucun indice utilisé
Verdict:
Si vous avez vu mon précédent article, vous savez que j'étais sensé jouer à "Alibi!" ce vendredi soir-là, mais que j'ai dû jouer à autre chose à la place. Voici le "quelque chose" en question - une salle un peu vieille mais que je n'avais jamais visitée.
Avec un nom comme "The Darkness", vous pourriez aisément croire que cette salle se joue dans le noir total, un classique utilisé par un nombre incalculable d'escape rooms. Surprise, ce n'est pas le cas - le nom se rapport plutôt au thème.
Dans un même ordre d'idée, vous pourriez vous attendre à quelque chose de très effrayant, voire sanglant, mais non plus. Oui, la thématique se rapporte au domaine de l'occulte, mais le tout demeure très léger et sans grand sérieux, comme c'est souvent le cas avec cette entreprise.
Pour ce qui du niveau de difficulté, j'ai cru comprendre qu'elle est sensé être un peu plus ardue que la moyenne, mais mon équipe en est aisément venu à bout. Voilà qui promettait bien pour notre retour, la semaine suivante.
Leçons à retenir: