"♫ Un Noël porno avec le porc Noël ♫..."
Si vous n'êtes pas un habitué de ce blog, cliquez ici pour quelques explications et définitions...
Nom de la salle:
La Chambre Rouge
Emplacement:
# de joueurs:
4-6 (jouée avec 4)
Durée:
60 min
Contraintes:
Oui
- les joueurs commencent dans deux pièces voisines, certains étant menottés
Langue:
Français
Indices:
3 (Donnés via un walkie-talkie fourni)
Décomptes:
16 verrous, 15 déductions, 13 tâches
Description officielle:
Lors d'une soirée mondaine bien arrosée, on vous a proposé de signer un document... ce que vous avez fait. Maintenant vous devrez assumer le contrat de soumission dans lequel vous vous êtes engagé... à moins que vous arriviez à trouver la seule issue avant que votre nouveau Maître ne revienne pour mettre en application toutes les clauses du contrat que vous avez signé!
Jouée durant:
Hiver 2019
Réussie?
OUI - Un peu moins d'une minute (!) restante - 2 indices utilisés
Verdict:
"Ah non, jamais? Vraiment?" demandai-je, surpris et excité à la fois. Mon interlocutrice me confirmai ce j'avais cru comprendre: même si elle était déjà tombé dans ce vice à quelques reprises, toujours en bonne compagnie, et en avait retiré beaucoup de plaisir, jamais elle et son compagnon n'avait atteint l'ultime extase. C'est à moi qu'incombait désormais la responsabilité de les amener, tous les deux, à l'exultation finale. Serais-je à la hauteur?
Ben oui toi chose. Ma belle-soeur et son chum, même en ayant déjà essayé quelques Escape Rooms avec d'autres amis, n'étaient jamais parvenus à en gagner une. 😇 Fallait changer ça.
En ce beau matin de Noël, nous nous sommes rendus chez Évade-Toi pour jeter un oeil à leur salle réservée aux 18 ans et plus. Bon, ça peut sembler un peu détonner du contexte, mais, heu, "rouge", c'est aussi une couleur de Noël, non? 🤭
Je ne savais pas trop à quoi m'attendre, ni du site ni de la salle, mais somme toute le bilan est positif. Comme je le soupçonnais durant ma visite extérieure, les salles ne sont pas très grandes, mais les concepteurs utilisent bien l'espace pour y empiler une bonne quantité d'énigmes. Mis à part un problème technique et de ce qui m'a semblé être un "relent d'une ancienne énigme", la variété des énigmes en place était bonne. Pour en revenir au fameux thème, tout reste quand même assez "soft" et sobre, même si ce n'est pas le genre de salles que vous allez jouer en famille. (Quoique, je le répète, je ne vois pas trop qui d'autres que mes belles-soeurs j'aurais pu inviter là-bas. Toutes les trois sont reconnues comme étant amatrices de, d'Escape Rooms, là. 😜)
Leçons à retenir (ou à réviser):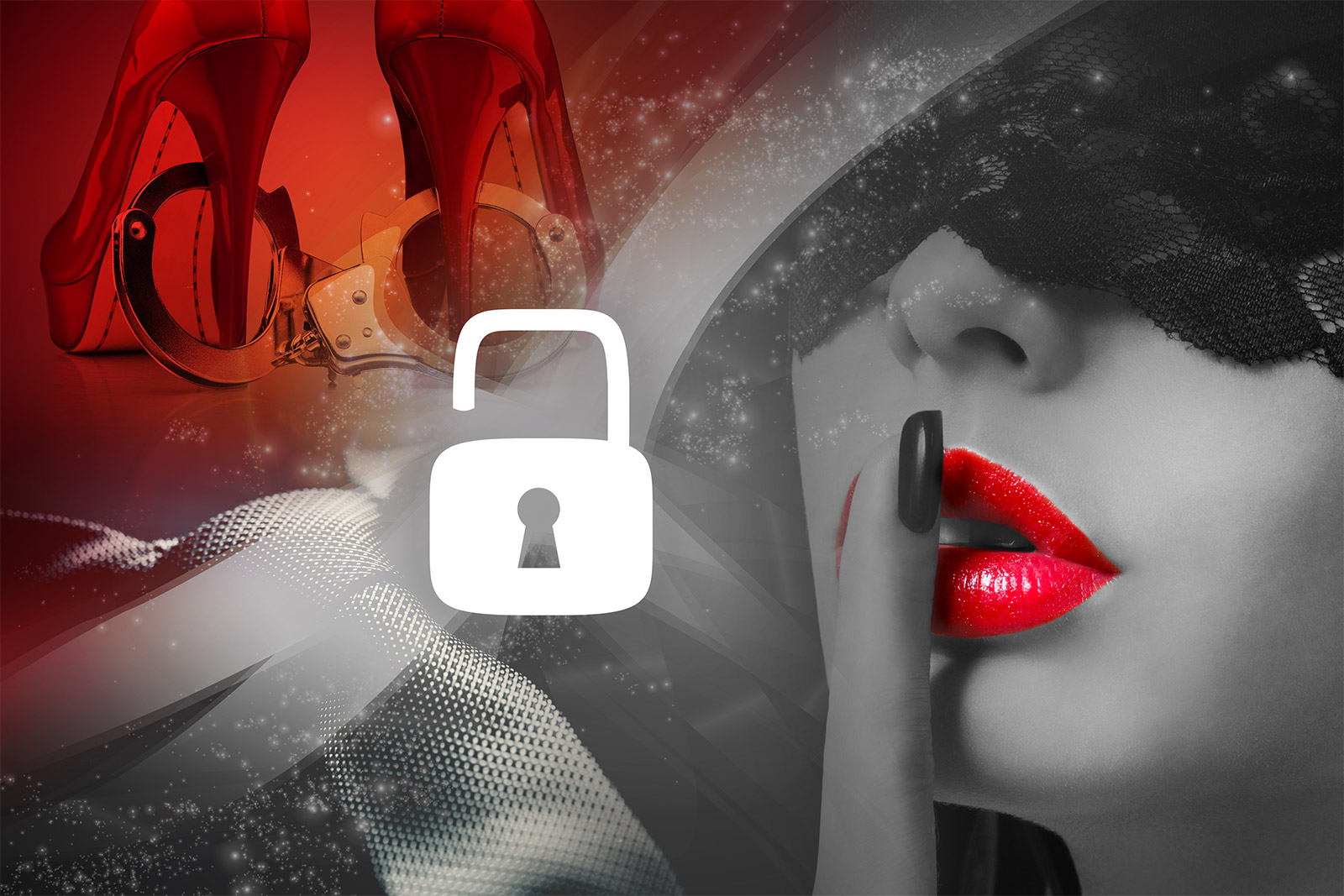 Image thématique tirée du site web
Flavor picture from their website
If you're not familiar with my reviews, click here for some notes and definitions...
Room name:
La Chambre Rouge
Location:
# of Players:
4-6 (Played with 4)
Duration:
60 min
Constraints:
Yes
- Players are split in two adjacent rooms, some of them being handcuffed
Language:
French
Hints:
3 (Delivered via a provided walkie-talkie)
Tally:
16 Locks, 15 Deductions, 13 Tasks
Official Description:
(See French version)
Played in:
Winter 2019
Made it?
YES - With less than a minute left (!) - 2 hints used
Verdict:
"Oh really? Not even once?" I asked, with both surprise and excitement in my voice. She confirmed the implications of what I just heard: even though she had given in to that vice a few times before, always with good company, and always deriving a lot of pleasure from it, she had never reached the final rapture. It would now be up to me to help them - both - reach this ultimate pleasure. Would I be up to the task?
Yep, wouldn't you know it - even though my sister-in-law and her spouse had already played a few Escape Rooms with friends, they never managed to escape. 😇 It was time to change that.
So on this Christmas day morning, we all headed to Évade-Toi to give this 18+, 50-Shades-inspired room a try. Ok, it seems like a weird choice for a theme, but, erm, it's just called "The Red Room", and red's a christmassy color, isn't it? 🤭
I wasn't quite sure what to expect, neither from the venue nor the room, but in the end if was quite positive. Just like I suspected from my previous exterior visit, the rooms aren't big, but the designers still manage to cram a lot of puzzles in that space. Aside from one technical glitch and from something that defined seemed to be a case of "ghost of puzzle pasts", the variety of the puzzles in place was decent. Speaking of "decent", in spite of the theme, everything in the room remains fairly "soft", even though it's not the kind of room you'd play with family members. (Then again, in my case, I can't think of anyone else I'd invite to play such a room than my own sisters-in-law. All three of them are well-known to be fans of, well, Escape Rooms. 😜)
Lessons Learned (or re-learned):