"♫ Believe me... The sun always shines on TV... ♫"
If you're not familiar with my reviews, click here for some notes and definitions...
Room name:
Love Without Late Fees
Location:
# of Players:
1-8 (Split into 2 groups as needed) (Played with 6, then 2)
Duration:
45 min (Made of a few "timed events" with narrative in-between)
Language:
English
Hints:
None (Except for the 1st puzzle, I guess)
Tally:
1 Lock, 6 Deductions, 6 Tasks
Official Description:
More than just a video store, The Tape Escape runs its own matchmaking service—pairing up movie-lovers in its customer date-a-base. Two single renters jumpstart their relationsihp by sharing six video rentals. Because, as we all know, watching the right movie, at the right time, can ensure that ride off into the sunset. So many tapes to choose from, so many possible futures. Can you rent your way to happily ever after?
Played in:
Summer 2019
Made it?
YES - Achieved a "romantic" ending - failed at 1 puzzle/task - over 3 min left overall
Verdict:
After completing my first "feature presentation" of the day at The Tape Escape, Margaux & I wished Amanda goodbye, and we headed straight for another one. This time, the experience would be different for two reasons: first, we were mixed with another group of four people, and second, "Love Without Late Fees" was presented as a "branching narrative", with 32 possible different endings!
Photo de la troupe tirée du site web
Cast pic from their website
How did it work? After an initial introduction movie (where we met the story protagonists), the entire group was taken to the location of a first puzzle. After solving it (this one puzzle had to be solved, so I'm guessing groups would get hints until it was) came the very first branching choice. Players had to choose which among 2 movie options the protagonists would watch next, and that choice would set which "main arc" the story would take. It was also the point where large groups would be split in two, and so Margaux and I went one way while our would-be partners went another.
The story would branch 4 more times, although those branches would not be coming from arbitrary choices. Instead, we would be taken to a puzzle location, and be told we had N minutes to figure it all out, otherwise the story would take a less positive turn. That's how you'd end up with 32 possible endings - very different ones, based on the overview given to us at the end. Players were invited to come replay this game to see different endings, and I can see that happening which the initial choice (to see more puzzles), but given the price point, I doubt I would've replayed it more than once.
The two of us only failed one of the puzzles, and it wasn't the very last one, so the ending we got was a fairly positive one. In fact, as Margaux pointed out, this was probably a
better
ending since the "all-win" one seemed a bit too unrealistic, based on what we heard afterwards. Ah well - whatever we got, we sure enjoyed.
Lessons Learned (or re-learned):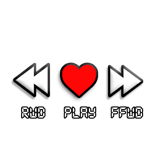 Image thématique tirée du site web
Flavor picture from their website
Si vous n'êtes pas un habitué de ce blog, cliquez ici pour quelques explications et définitions...
Nom de la salle:
Love Without Late Fees
Emplacement:
# de joueurs:
2-8 (séparés en deux groupes au besoin) (jouée avec 6, puis 2)
Durée:
45 min
Langue:
Anglais
Indices:
Aucun (Sauf pour la toute première énigme, je présume)
Décomptes:
1 verrous, 6 déductions, 6 tâches
Description officielle:
(Voir version anglaise)
Jouée durant:
Été 2019
Réussie?
OUI - Fin "romantique" obtenue - Échoué 1 énigme/tâche - Un peu plus de 3 minutes restantes au total
Verdict:
Après avoir complété une première "représentation" chez The Tape Escape, Margaux et moi-même avons dit au revoir à Amanda, avant de nous lancer immédiatement dans une seconde. Cette fois, l'expérience serait différente pour deux raisons: d'abord parce que nous allions être mélangés avec un groupe d'inconnus, et ensuite parce que "Love WIthout Late Fees" était présenté comme étant une "histoire interactive", avec 32 fins différentes possibles!
Ça fonctionnait comment? Après un film d'introduction (qui nous présentait les principaux protagonistes), le groupe tout entier était reconduit à l'emplacement d'une première énigme. Une fois celle-ci résolue (elle était obligatoire, alors je suppose que nous aurions reçu des indices jusqu'à une éventuellement résolution), la trame narrative se scindait pour une première fois. Les joueurs devaient choisir lequel parmi deux films les protagonistes allaient regarder ensemble, et ce choix allait indiquer quelle "trame principale" suivrait l'histoire. C'est aussi à ce moment que le groupe pouvait/devait se séparer au besoin, et Margaux et moi avons donc pris une voie tandis que nos quasi-coéquipiers en prenaient une autre.
L'histoire allait se séparer ainsi 4 autres fois, même si ces autres branches ne dépendaient pas de choix arbitraires, mais bien de la performance des joueurs. On nous conduisait au lieu de la prochaine tâche, et on nous donnait un certain nombre de minutes pour y parvenir, sinon l'histoire allait prendre un tournant plus sombre. C'est ainsi que vous alliez finir avec une des 32 fins possibles - des fins très différentes, d'après la petite vue d'ensemble montrée à la fin de l'expérience. Les joueurs étaient invités à jouer plusieurs fois, pour voir des fins différentes. Je pourrais m'imaginer essayer l'autre choix initial (question de voir d'autres énigmes), mais vu les coûts associés, j'aurais du mal à penser rejouer plus d'une autre fois.
Notre duo n'a échoué qu'une seule tâche, et ce n'était pas la toute dernière, ce qui nous a mené à une fin plutôt positive. En fait, comme me l'a fait remarquer Margaux, cette fin était probablement meilleure étant donné que la fin "optimale" semblait peu réaliste, d'après ce que nous en avons entendu dire. En tout cas, nous avons aimé ce que nous avons obtenu.
Leçons à retenir (ou à réviser):
SPOILER WARNING (but I guess it doesn't matter anymore)
CETTE VIDÉO RÉVÈLE CERTAINS ÉLÉMENTS DU JEU