Si vous n'êtes pas un habitué de ce blog, cliquez ici pour quelques explications et définitions...
Nom de la salle:
Pirates du Galion
Emplacement:
# de joueurs:
6-8 (jouée avec 8)
Durée:
60 min
Contraintes:
Oui
- les joueurs commencent la partie attachés à un poteau, ou avec des fers aux pieds
Langue:
Bilingue (jouée en français)
Indices:
1 (Donné en personne, lorsque appelé avec un walkie-talkie fourni)
Décomptes:
10 verrous, 10 déductions, 7 tâches
Description officielle:
Trente crépuscules se sont écoulés depuis ce jour où ces écumeurs des mers, ces bandits ont fait de vous leurs prisonniers, leurs esclaves...
Votre chance, votre unique espoir de retourner sur la terre ferme; Le Capitaine Sarkozta annonce une visite au port Des Mille et Un Péchés. Tous les membres de l'équipage seront de sortie. Vous pourriez trouver la clé de la trappe et atteindre le pont… où vous seriez rapidement repérés par Corne de Bouc à la vigie du navire!
Votre seul allié, Bout-De-Bois, le charpentier du navire, qui convoite depuis longtemps les diamants du Capitaine, qui selon les rumeurs seraient cachés dans un des sacs de grains entreposés dans la cale. Ce gredin, qui n'a aucun remord à trahir sa chasse-partie pour s'emparer des joyaux et se venger du Capitaine lui ayant volé, sans scrupule, sa part du dernier pillage, a accepté de passer un accord avec vous : Votre liberté en échange des diamants de Sarkozta!
À partir de maintenant, vous avez 60 minutes, avant le retour des pirates, pour vous libérer, trouver la clé qui ouvre la trappe de la cale et en sortir avec le paiement pour Bout-De-Bois!
Jouée durant:
Été 2017
Réussie?
OUI - dépassé par 5 minutes (voir ci-dessous) - aucun indice utilisé
Verdict:
Plus de 300 crépuscules se sont écoulés... depuis ma dernière visite chez Maître du Jeu. 😁 À l'époque, j'avais apprécié l'originalité de "Crime à New York" ainsi que son esthétique, et ce malgré quelques accrocs. Depuis, j'avais entendu parler en bien de cette salle à thématique de piraterie, mais il n'était pas question d'y aller en famille puisque l'âge minimal pour participer était de 16 ans. Heureusement, au cours des derniers mois cette limite a été révisée à la baisse (un pattern commun à plusieurs jeux d'évasion) et j'ai enfin pu avoir le plaisir d'essayer cette salle avec ma famille.
Une fois de plus, on dénote tout de suite un coté original à cette salle, puisque les joueurs doivent, en plus de déverouiller une trappe au plafond, découvrir (sans l'ouvrir) le sac de grain qui contient les diamants mentionnés ci-haut.
Après un début un peu lent pour notre groupe, les choses se sont éclaircies, à l'exception d'un mécanisme qui ne semblait pas fonctionner correctement. Après 45 minutes de jeu, nous avons appelé le préposé, qui s'est rendu compte que ce mécanisme était bel et bien bloqué. Après avoir tout remis en place, il nous a confirmé que nous avions toujours droit à un indice, et nous a promis que nous aurions un peu plus de temps pour compenser. 20 minutes plus tard, nous avions tout réussi sans requérir d'indice, ce qui a amené le préposé à dire que nous étions "son meilleur groupe à date". 😎
Leçons à retenir:
If you're not familiar with my reviews, click here for some notes and definitions...
Room name:
Galleon Buccaneers
Location:
# of Players:
6-8 (Played with 8)
Duration:
60 min
Constrained:
Yes
- Players are either tied to a post, or have shackles on their feet
Language:
Bilingual (Played in French)
Hints:
1 (Delivered in person, when called using a provided walkie-talkie)
Tally:
10 Locks, 10 Deductions, 7 Tasks
Official Description:
Thirty sunsets have passed since that day when these buccaneers, these bandits have made you their prisoners, their slaves...
Your chance, your only hope to return to the mainland; Captain Sarkozta announces a visit to the port of A Thousand Sins. All crew members will be ashore. You might find the key to the hatch and reach the bridge... where you would be quickly spotted by Great-Horn in the watch of the ship!
Your only ally is Wood-Chips, the ship's carpenter, who has long coveted the Captain's diamonds, which according to the rumors are hidden in a grain bag stowed in the hold. This scoundrel, who has no remorse over betraying his homeland, grabbing the gems and taking vengeance on the Captain who unscrupulously robbed his share of the last looting, agreed to make a deal with you: Your freedom in exchange for Sarkozta's diamonds!
From now on, you have 60 minutes before the return of the pirates, to free yourself, find the key that opens the hatch of the hold and escape with the payment for Wood-Chips!
Played in:
Summer 2017
Made it?
YES - 5 mins past (see below) - No hint used
Verdict:
300 sunsets have passed since... my last visit to Maître du Jeu. 😁 Back then, I particularly valued "New York Crime" for its original premise and its visuals, in spite of a few hiccups. In recent months, I had heard good things about this pirate-themed room, but a family visit was out of question since the minimal age to attend was set to 16. Thankfully, this limit was lowered in recent months (a common pattern seen across Escape Room venues) and I was finally able to try it with my folks.
Once again, this room's originality quickly shows since the players are not only tasked with unlocking the trapdoor in the ceiling, but must also find out which of the bags of grain actually contains the hidden diamonds (without opening them).
After a bit of a slow start, everything started falling into place, with the exception of a mechanism that didn't seem to be working properly. Once past the 45 min mark, we called the attendant, who found out that there indeed was a technical issue. After fixing it up, he confirmed that it wouldn't count as our hint, and promised that he would give us some extra time to compensate. 20 minutes later, we had solved everything without needed a hint, which led the attendant to say we were "his best group thus far". 😎
Lessons Learned: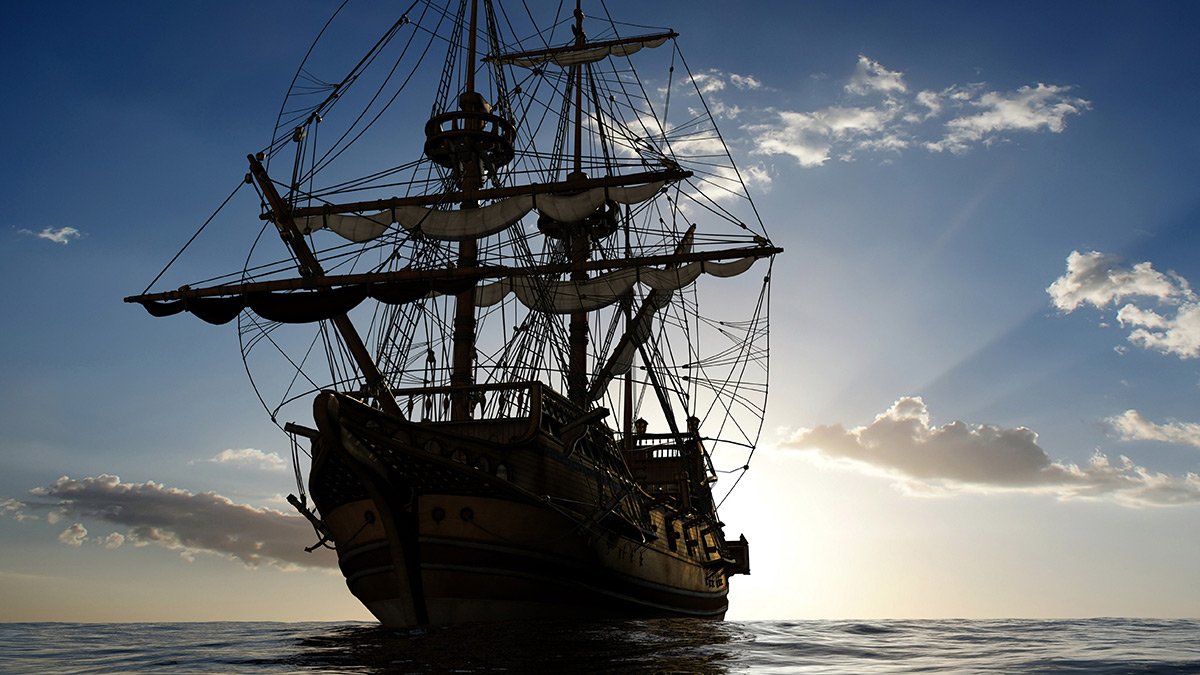 Photo thématique tirée du site web
Flavor picture from their website