If you're not familiar with my reviews, click here for some notes and definitions...
Room name:
The Gallery
Location:
# of Players:
2-7 (Played with 6)
Duration:
45 min
Constrained:
Yes
- Players will have to dodge laser beams
Language:
Bilingual (Played in English)
Hints:
1 (Delivered in person, when called via a walkie-talkie hidden in the room)
Tally:
9 Locks, 10 Deductions, 10 Tasks
Official Description:
You and your pack of thieves enter a famed art gallery seeking a precious collection piece. Suddenly the alarm system triggers and the authorities are notified! Will you have the skills to steal the collection piece and escape the gallery before they arrive?
Played in:
Spring 2018
Made it?
YES - With a little over 16 minutes left - No hint used
Verdict:
One of the early players of the Ottawa Escape Room scene was a place called "Claustrophobia", down in the Hintonburg neighborhood. It didn't take too long before that place was swooped down and turned into another "Escape Manor" location. I had been under the assumption that each of Claustrophobia's 4 rooms had been pretty much reused by EM at first, getting reduced from hour-long rooms into 45-minute ones. However, I was lucky enough to happen upon an employee who had been around since those days, and she explained that EM only reused the themes of those rooms. With more resources at their disposal than the previous owners, each room was actually revamped into something better (albeit shorter). Good to know.
Of those four revamped rooms, the Gallery is the only one still in operation, so that's the one I decided to try. Theme-wise, it had been a while since I had to steal some treasure, so all the better. Overall, the whole thing was quite enjoyable (as expected of the franchise), although none of the puzzles wowed me.
Lessons Learned: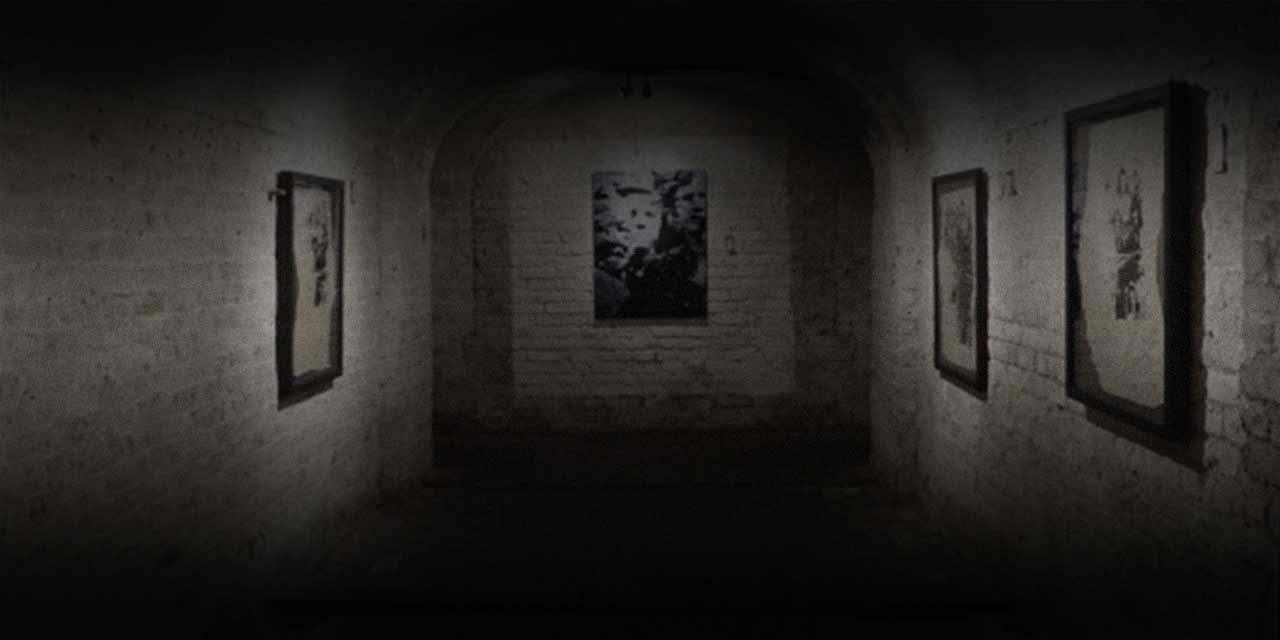 Photo thématique tirée du site web
Flavor picture from their website
Si vous n'êtes pas un habitué de ce blog, cliquez ici pour quelques explications et définitions...
Nom de la salle:
The Gallary
Emplacement:
# de joueurs:
2-7 (jouée avec 6)
Durée:
45 min
Contraintes:
Oui
- les joueurs devront contourner des lasers
Langue:
Bilingue (jouée en anglais)
Indices:
1 (Donné en personne, lorsque appelé avec un walkie-talkie caché dans la pièce)
Décomptes:
9 verrous, 10 déductions, 10 tâches
Description officielle:
(Voir version anglaise)
Jouée durant:
Printemps 2018
Réussie?
OUI - Un peu plus de 16 minutes restantes - aucun indice utilisé
Verdict:
Un des premiers joueurs sur la scène des jeux d'évasion ottaviens se nommait "Claustrophobia", située dans le quartier Hintonburg. Il n'a pas fallu trop de temps avant que Escape Manor ne s'en porte acquéreur pour en faire une filiale. J'avais toujours cru que chacune des 4 salles de Claustrophobia avait initialement été reprises par EM, passant simplement d'une heure à 45 minutes. Durant ma visite, toutefois, j'ai eu la chance de tomber sur une employée qui s'y trouvait à l'époque, et elle m'a expliqué qu'EM n'avait en fait que réutilisé les thèmes de ces anciennes salles. Avec les resources additionelles des nouveaux acquéreurs, chaque salle avait été revampée pour le mieux (si ce n'est que la durée moindre). C'est bon à savoir.
De ces quatre pièces revampées, la "Galerie d'Art" est la seule toujours en opération, et c'est donc elle que j'ai choisi d'essayer. Pour ce qui est du thème, ça fait un petit moment qu'on ne m'avait pas demandé de voler un trésor, alors encore mieux. En gros, ce fut un moment agréable (comme on peut toujours s'y attendre avec cette franchise), même si je n'y ai rien vu de particulièrement mémorable.
Leçons à retenir: