NOTE: J'ai reçu un rabais spécial pour cette salle.
Si vous n'êtes pas un habitué de ce blog, cliquez ici pour quelques explications et définitions...
Nom de la salle:
Warp Inc.
Emplacement:
# de joueurs:
2-6 (jouée avec 5)
Durée:
60 min
Langue:
Bilingue (jouée en français)
Indices:
Illimités (Donnés via un intercom présent dans la pièce)
Décomptes:
8 verrous, 9 déductions, 11 tâches
Description officielle:
Warp inc. est la seule compagnie sur Terre actuellement capable d'offrir des voyages dans le temps. Elle est sur le point d'inaugurer le modèle W001, premier modèle accessible au grand public.
Dans sa recherche pour des candidats aptes à venir tester ce premier modèle, vous avez été choisi afin de vivre cette expérience unique au monde.
Quelles époques allez-vous être en mesure de vivre? Existe-t-il des risques lors de voyages spatio-temporels? Quelles découvertes serez-vous en mesure de faire? La seule façon d'avoir les réponses, est de venir le tester par vous-même.
Jouée durant:
Été 2018
Réussie?
OUI - Un peu moins de 3 minutes restantes - 2 indices utilisés
Verdict:
Quand on passe son temps à suivre ce qui se passe chez les nombreuses entreprises de jeux d'évasion du Québec, il n'est pas surprenant de découvrir l'existence d'
autres gens comme nous
. Ça fait donc un petit bout que j'avais découvert l'existence du blog
Les Captivés
. Un blog qui parle de jeux d'évasion, un peu comme le mien. Un blog, disons-le, très réussi. Avec un background journalistique, un design dynamique, et des pages colorées, force est d'admettre que... j'en suis maladivement jaloux. 😝
Mais bon, plutôt que de bouder dans mon coin, je me suis promis que j'essaierais de rencontrer ce duo de "Captivés" et de faire une salle (ou deux ou dix) en leur compagnie. Cette occasion s'est présenté alors qu'ils entreprenaient une brève (mais intense) expédition montréalaise, et que je me trouvais dans le coeur des Laurentides. Je me suis invité 😅 alors qu'eux et leurs amis allaient visiter Immersia, cette entreprise lavaloise que j'apprécie beaucoup. Après une brève angoisse, j'ai pu constater que Marc et Jessica (à droite sur la photo) sont éminemment sympathiques. Ce fût un plaisir de discuter avec eux durant de nombreuses minutes.
(Bon, quand je dis discuter, j'ai parfois l'impression que c'était surtout une alternance de "Gilles qui parle trop" et de "Gilles qui s'excuse de parler trop", mais bon.
😳
)
Pour ce qui est de la salle, elle ne m'a pas déçu. Avec son décor saississant (la blancheur éclatante de la salle d'introduction fait presque mal aux yeux), l'humour de sa vidéo d'introduction, et des objectifs de jeu clairement définis et faciles à suivre (ne vous fiez pas à la vague mise en situation ci-dessus, les choses se précisent rapidement une fois la partie débutée), il s'en est fallu de peu pour que "Warp Inc." ne devienne mon nouveau coup de coeur, mais après mûre réflexion, je laisse encore cet honneur au "
Week-end au Chalet
".
Leçons à retenir: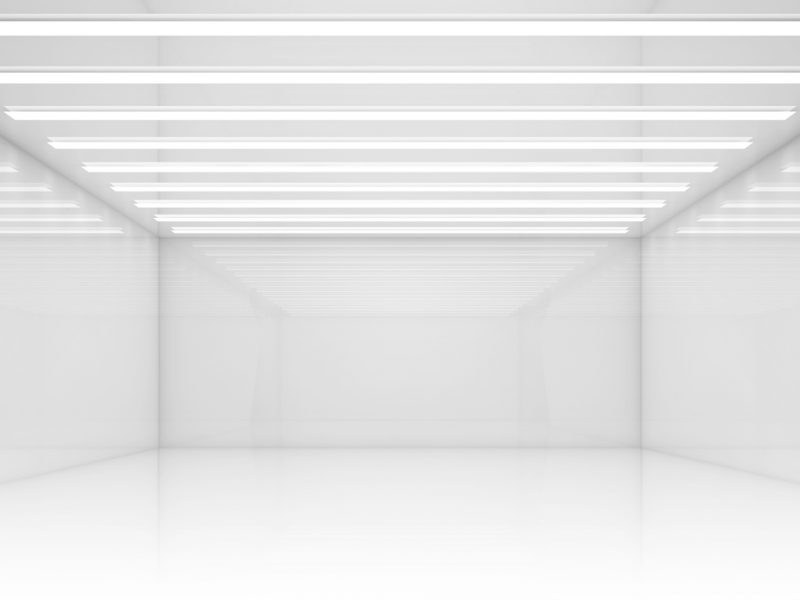 Photo de la salle réelle (!) tirée du site web
Actual room picture (!) from their website
NOTE: I received a special discount on this game.
If you're not familiar with my reviews, click here for some notes and definitions...
Room name:
Warp Inc.
Location:
# of Players:
2-6 (Played with 5)
Duration:
60 min
Language:
Bilingual (Played in French)
Hints:
Unlimited (Given through an intercom located in the room)
Tally:
8 Locks, 9 Deductions, 11 Tasks
Official Description:
Warp inc. is the only company on Earth with the ability to make you travel through time. They will soon launch the W001 model, the first model accessible to the public.
In order to find candidates that are fit to test this first model, you have been chosen to experience this one of a kind journey.
Which eras will you be experiencing? Are there any risks involved in spatio-temporal traveling? What discoveries will you make? The only way to get these answers, is by stepping into the time travel experience of a life time.
Played in:
Summer 2018
Made it?
YES - With a little under 3 minutes left - 2 hints used
Verdict:
When someone spends lots of time keeping an eye on the numerous escape games companies in Quebec, that someone is likely to stumble upon more people like themselves. So it had been a while since I had first discovered Les Captivés' blog. A blog covering escape rooms, kinda like mine. A blog, let's say it, very well made. With journalistic know-how, a dynamic layout, and colored pages, I have to admit that... I'm utterly jalous of them. 😝
But meh, instead of pouting in my little corner, I promised myself that I'd try to meet that "captivated" duo and play a room (or two or ten) with them. The opportunity passed as they drove to Montreal for a short (but intense) road trip, while I happened to be in the Laurentides. And so basically invited myself in 😅 as they were going to Immersia - a Laval-based business I hold in high regard - with some friends. After a short bout of anxiety, I found out that Marc and Jessica (on the right side of the picture) are very friendly. It was a real pleasure to chat with them for a rather long while.
(Ok, when I say "chat", I feel like it was a mix of "Gilles talking too much" and "Gilles apologizing for talking too much", but so be in.
😳
)
As for the room itself, I wasn't disappointed. With a rather striking look (the initial room is so white it hurts the eyes), a pretty funny intro movie, and clear, easy-to-track objectives (yeah, don't worry about the generic description above - things become clear soon after the game begins proper), "Warp Inc." came close to becoming my new local Fave, but after cooling down a bit, I've decided to leave that title to "
Weekend at the Shack
".
Lessons Learned: