"♫ Oh can't you see... You belong to meeeee... ♫"
If you're not familiar with my reviews, click here for some notes and definitions...
Room name:
Psycho
Location:
# of Players:
2-6 (Played with 6)
Duration:
45 min
Language:
Bilingual (Played in English)
Hints:
1 (Delivered via a provided walkie-talkie)
Tally:
8 Locks, 15 Deductions, 13 Tasks
Official Description:
Your investigation brings you to Vincent's office. As you comb through the evidence you begin to feel uneasy. Are you now part of his twisted game?
Played in:
Fall 2019
Made it?
YES - With a little over 15 minutes left - no hint used
Verdict:
With Halloween coming soon, I chose to bring my monthly group to Escape Manor Hintonburg to play a couple rooms with slightly "darker" themes. We started with this one, which has been around for a good while. I was happy to see that all this "experience" didn't translate into wear - you could easily believe this was a recent room, both due to its unconventional layout (an extra entrance hall which EM didn't need was turned into the entrance hall for the psychologist office were the game occurs) and the fact that every game component felt in good shape.
For some unclear reason, I went through the entire game feeling like we were running short on time. (The room does have a timer you can check, but it's a tiny kitchen one that you can't check from afar.) As it turned out, we did pretty great on this room, to the point that there wasn't anyone around to congratulate us as we solved the mystery. 😅
Lessons Learned (or re-learned):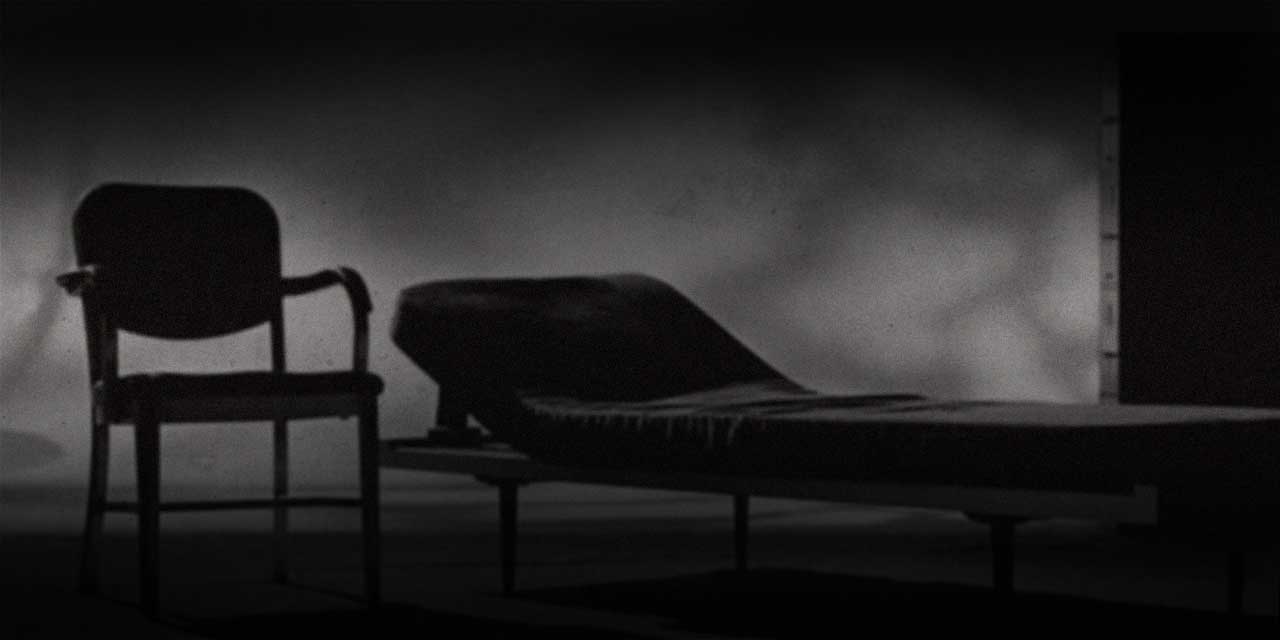 Photo thématique tirée du site web
Flavor picture from their website
Si vous n'êtes pas un habitué de ce blog, cliquez ici pour quelques explications et définitions...
Nom de la salle:
Psycho
Emplacement:
# de joueurs:
2-6 (jouée avec 6)
Durée:
45 min
Langue:
Bilingue (jouée en anglais)
Indices:
1 (Donné via un walkie-talkie fourni)
Décomptes:
8 verrous, 15 déductions, 13 tâches
Description officielle:
(Voir version anglaise)
Jouée durant:
Automne 2019
Réussie?
OUI - Un peu plus de 15 minutes restantes - aucun indice utilisé
Verdict:
Avec l'Halloween qui approchait, j'ai choisi d'emmener mon groupe mensuel chez Escape Manor Hintonburg pour y jouer deux salles à la thématique plus angoissante. Nous avons commencé par celle-ci, qui est la plus ancienne des deux. J'ai été heureux de constater que ce "vécu" ne se réflètait pas dans la qualité de la salle - on aurait facilement pu croire à une création récente, autant par son aire de jeu plutôt originale (un hall d'entrée non utilisé par EM a été transformé pour en faire le hall du cabinet de psychologue où vous vous trouvez) que par le bon état de marche de toutes les composantes du jeu.
Pour une raison qui m'échappe, j'ai passé toute la durée du jeu en ayant l'impression que nous allions manquer de temps. (La salle inclut bel et bien un chronomètre, mais c'est un petit chrono de cuisine qu'on ne peut consulter à distance.) En fait, nous avons très bien performé, a un point même qu'il n'y avait personne pour nous venir nous féliciter une fois le mystère résolu. 😅
Leçons à retenir (ou à réviser):