"♫ There's always something happening, and it's usually quite loud... ♫"
If you're not familiar with my reviews, click here for some notes and definitions...
Room name:
The Final Viewing
Location:
# of Players:
2-6 (Played with 6)
Duration:
50 min
Constraints:
Yes
- Players have to deal with a number of "jump scares"
Language:
Bilingual (Played in English)
Hints:
2 (Delivered via a fake phone located in the room)
Tally:
11 Locks, 15 Deductions, 15 Tasks
Official Description:
An unexpected call. A distant relative has passed and you just inherited a home. In the wake of this curious news, you decide to visit the property with a few friends.
Played in:
Fall 2019
Made it?
YES - With about 10 minutes left - 2 hints received*
Verdict:
For this second game of the evening, we were in for a treat - a room officially recommended for players 16 and up due to its theme. My friend Annie (whom I hadn't told - oopsie 😅) became particularly nervous when we warned of the possibility of "human interaction" throughout the room. As it turned out, though, the game isn't that scary. Just unsettling, I'd say.
"The Final Viewing" is the most ambitious room in Hintonburg. In fact, it's not even part of the main building. The game uses some square footage from a building on the other side of the street. where Escape Manor's head office is located. I'm told that this is also where "Apocalypse 2.0" used to be, although I've never been. All that space allows for a more ambitious game. This was, without a doubt, the EM room I enjoyed the most, save perhaps for the "special location" ones.
In the end, those who were "afraid of being afraid" probably got the least jumpscares 😆, and we once again emerged victorious. (We never even asked for a hint, but the "housekeeper" called us once, plus we got passed a helpful note, so I've decided to count both as hints.)
Lessons Learned (or re-learned):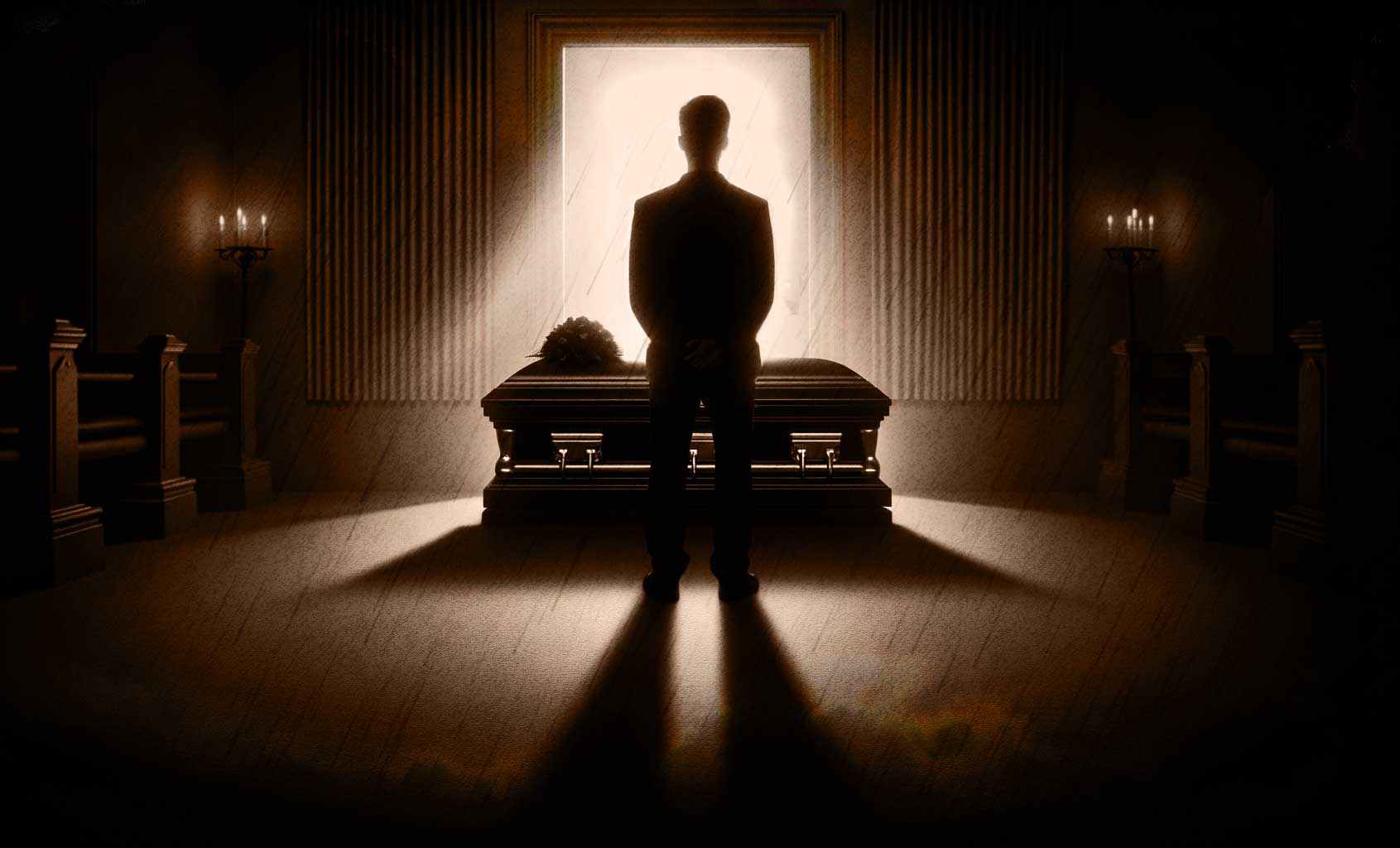 Photo thématique tirée du site web
Flavor picture from their website
Si vous n'êtes pas un habitué de ce blog, cliquez ici pour quelques explications et définitions...
Nom de la salle:
The Final Viewing
Emplacement:
# de joueurs:
2-6 (jouée avec 6)
Durée:
50 min
Contraintes:
Oui
- les joueurs risquent de sursauter à plusieurs reprises
Langue:
Bilingue (jouée en anglais)
Indices:
2 (Donnés via un faux téléphone placé dans la pièce)
Décomptes:
11 verrous, 15 déductions, 15 tâches
Description officielle:
(Voir version anglaise)
Jouée durant:
Automne 2019
Réussie?
OUI - Environ 10 minutes restantes - 2 indices reçus*
Verdict:
Pour cette seconde évasion de la soirée, nous avions droit à une salle un peu spéciale - une aventure recommandée aux 16 ans et plus, due à son thème. Mon amie Annie (qui n'était pas au courant - oups 😅) est devenue particulièrement préoccupée lorsqu'on nous a parlé du risque "d'interaction humaine" à travers le jeu. Ceci dit, le jeu n'est pas si épeurant, en fin de compte. "Dérangeant" serait peut-être un meilleur terme pour le décrire.
"The Final Viewing" est la salle la plus ambitieuse de la succursale d'Hintonburg. En fait, elle ne fait même pas partie du même édifice. L'espace de jeu utilisé provient d'une bâtisse de l'autre côté de la rue, dans laquelle se trouvent également le siège social d'Escape Manor. On m'a dit que c'est également là que se déroulait autrefois "Apocalypse 2.0", à laquelle je n'ai pas eu l'occasion de jouer. Tout cet espace additionel permet la mise en place de jeux plus ambitieux. C'était, sans l'ombre d'un doute, la salle d'EM que j'ai le plus appréciée, à l'exception peut-être des jeux en musée.
En fin de compte, ceux qui avaient "peur d'avoir peur" sont problablement ceux qui ont fait le moins de sursauts 😆, et nous fûment à nouveau victorieux. (Nous n'avons même jamais demandé d'indice, mais la "femme de ménage" nous a appelé une fois par elle-même, et on nous a aussi passé un petit billet avec un petit conseil, alors j'ai décidé de les compter comme des indices.)
Leçons à retenir (ou à réviser):